Its day three of our cycling holiday down south. I'm in a good holiday mode, which is great. It at least partially compensates for the physical discomfort of the last two days of riding.
Day one Quinninup to Manjimup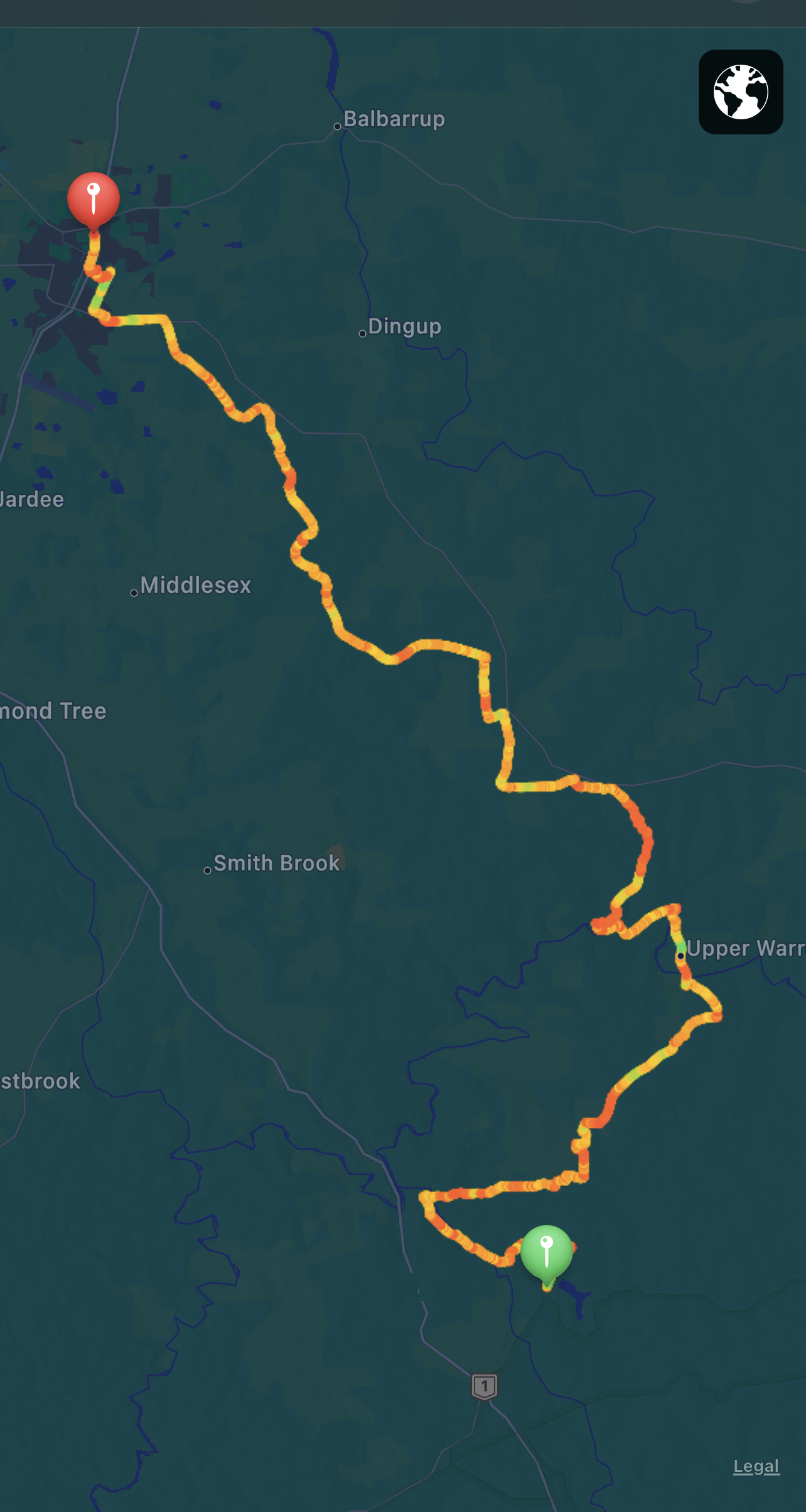 Day one was a heavy day. 3805 calories on the wahoo counter. 45.7 Km with about 800 metres of climb. Hard work.
Day 2 Donnelly River to Manjimup
I think this should have been the harder day, but I was still tired from day one so I didn't push quite as hard. Mostly because I couldn't.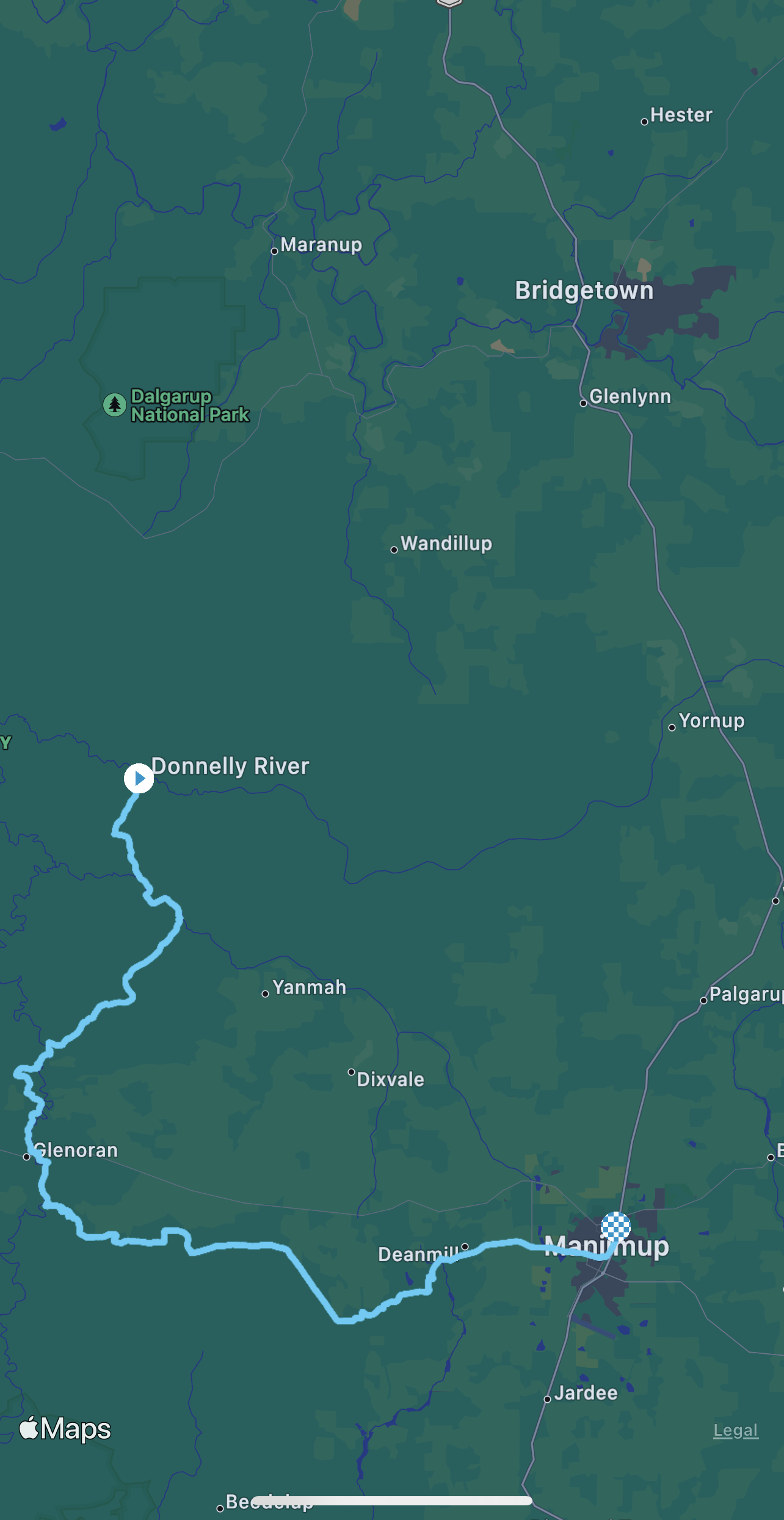 But technically a longer and harder ride. At least this time I didn't need medical evacuation from the trail and made it all the way to Manjimup
944 metres of climb over 50km of off road trail. I guess the satisfaction at the end of the ride was worth it.