The ride to nowhere. Nowhere being the international airport. There was a security guy there who didn't want us to take photos of the Rio Tinto COVID signs. Couldn't figure out why, as there wasn't anyone there, and we could take photos of the airport terminals.

Also interesting to see the new train station being built. Its strangely in the center of the terminal, near the air traffic control tower. That might seem good, but its actually a long way away from the terminals. Hope the travellators go fast.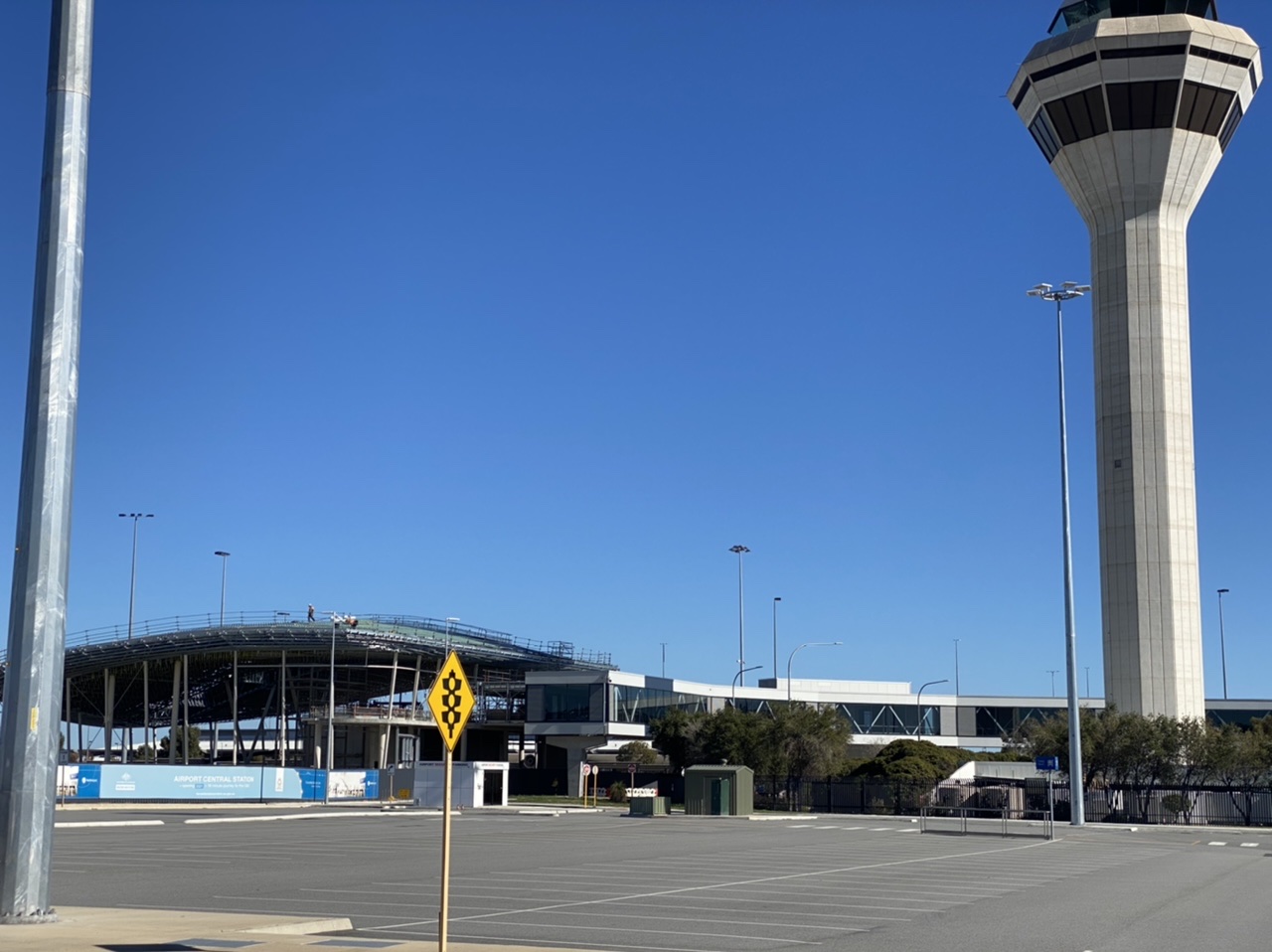 Still a good 50 Km ride, the day before the storm.