A long weekend, one extra day, one extra ride.
Saturday Ride
The Munda Biddi was wet, and difficult. Just a bit of a loop done here. The most interesting thing was the conveyor belt road. Thats a 52 Km conveyor belt for bauxite from the Huntley mine to Pinjarra where its turned into aluminium.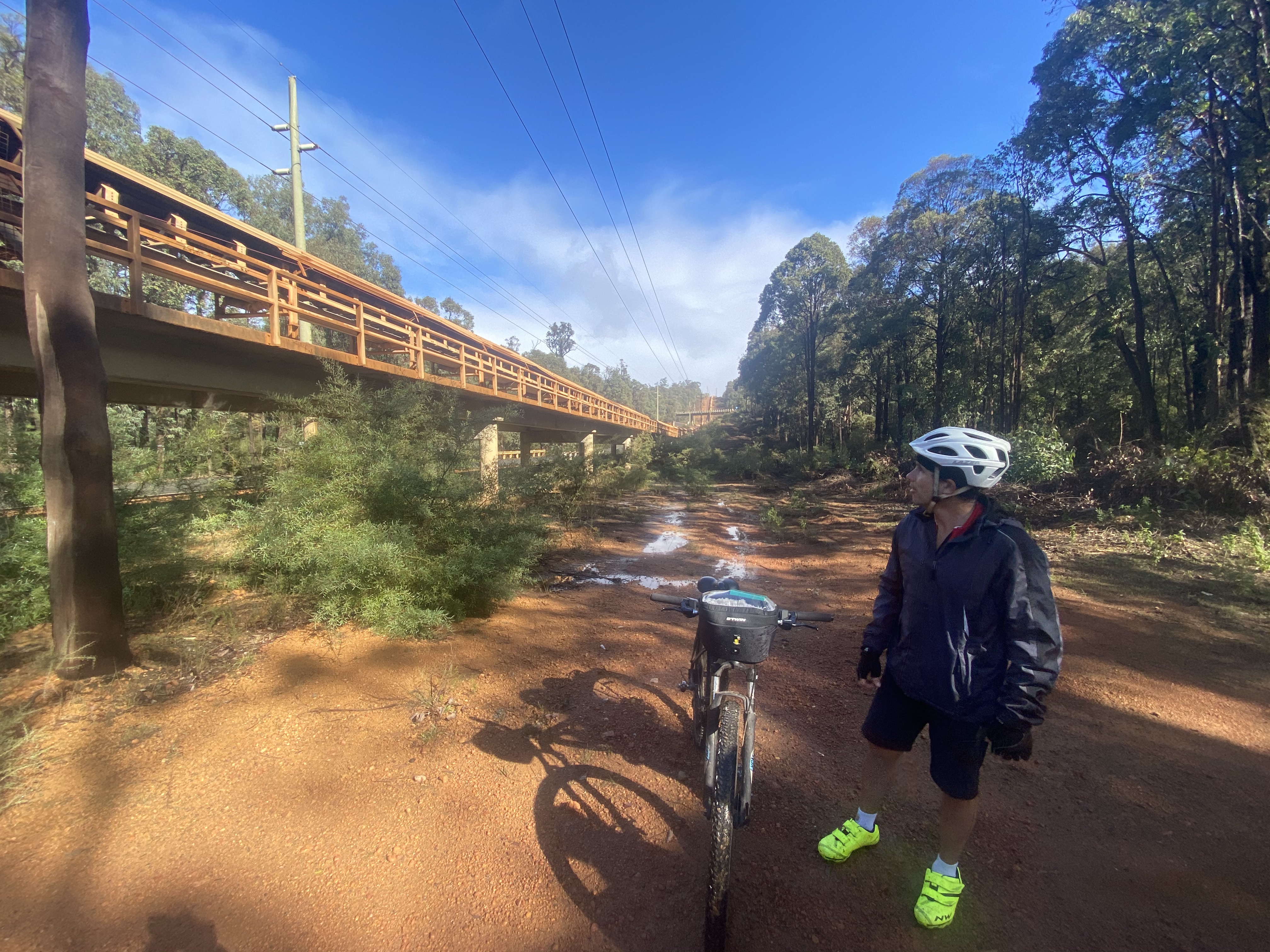 So, a pretty hard ride. Wet and sunny in equal amounts. Only 30Km but that's off road riding for you. With a well earned lunch and coffee afterwards. Thanks to all the restrictions, that meant driving to Mundijong to get anything…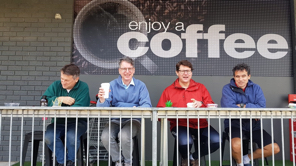 So a map here of the ride, with Perth included. Its that little circle at the bottom in cyan…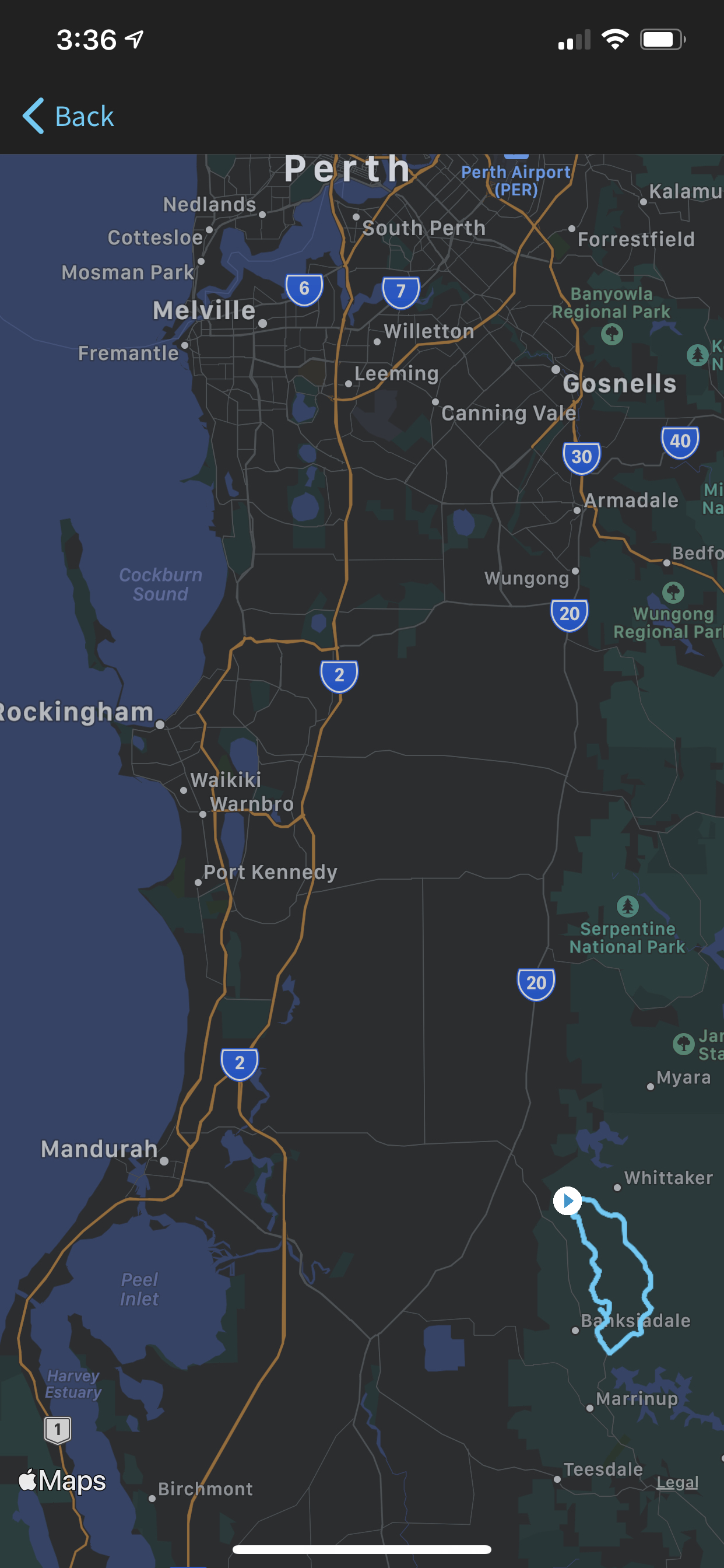 Monday Ride
Despite all that – we were still good enough to ride again today. At least on a road ride. For at least three of us, anyway. A much easier, if longer, 40 Km ride around perth. From home to Canning bridge, then to Claremont and back over the Canning before returning home. So much easier than off road..